Seattle; Day 2
We had a lot of fun exploring some of the outskirts of Seattle in our rental car today. First we headed over to see the Fremont Troll. It was coming down pretty hard (atleast for this Californian girl) but the troll was under the bridge, so hey; no worries there.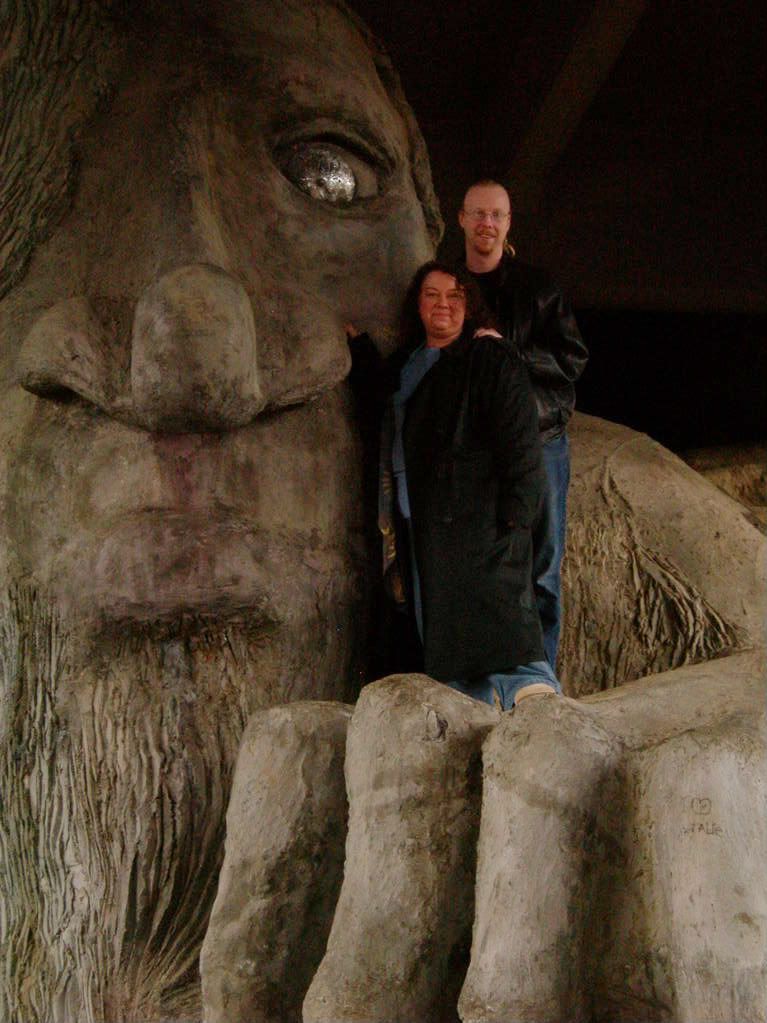 Next we headed over to the Gas Works Park. Unfortunately, the rain decided that 'now' was a good time for it to come down harder, despite how it affected our desire to be outside. It was so inconsiderate. ::sigh:: (LOL!) but we tromped around anyhow, exploring a little bit (and of course getting soaked!) You can actually see the rain in the picture.
After getting totally soaked, we ended up meandering around a little bit before ending up in Bellevue and grabbing some lunch. After Bellevue we headed down to Kubota Gardens. Luckily, it started to clear up while we were there, so while it was still wet; only my feet were really joining them in the party. I took a lot of pretty pictures that I'll put in an album later, but this one was one of my favorites.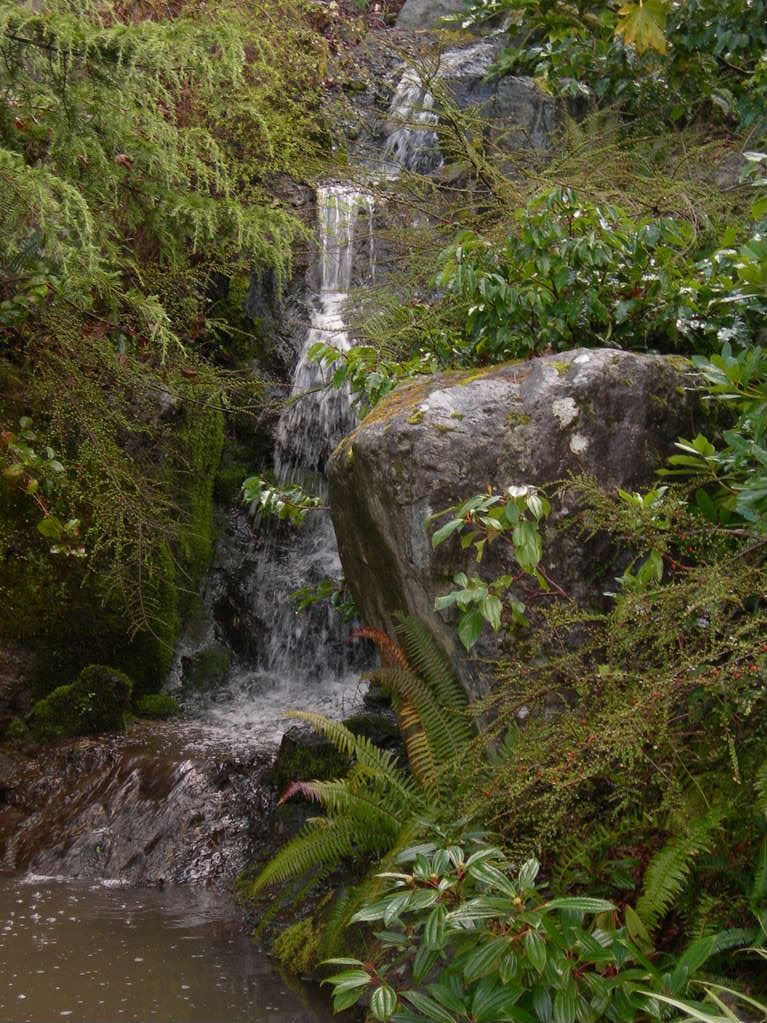 After we explored the park for a while, we headed over to Beacon Point and took in the view overlooking the city. It was super windy, but I love how this picture of Don and the city skyline turned out.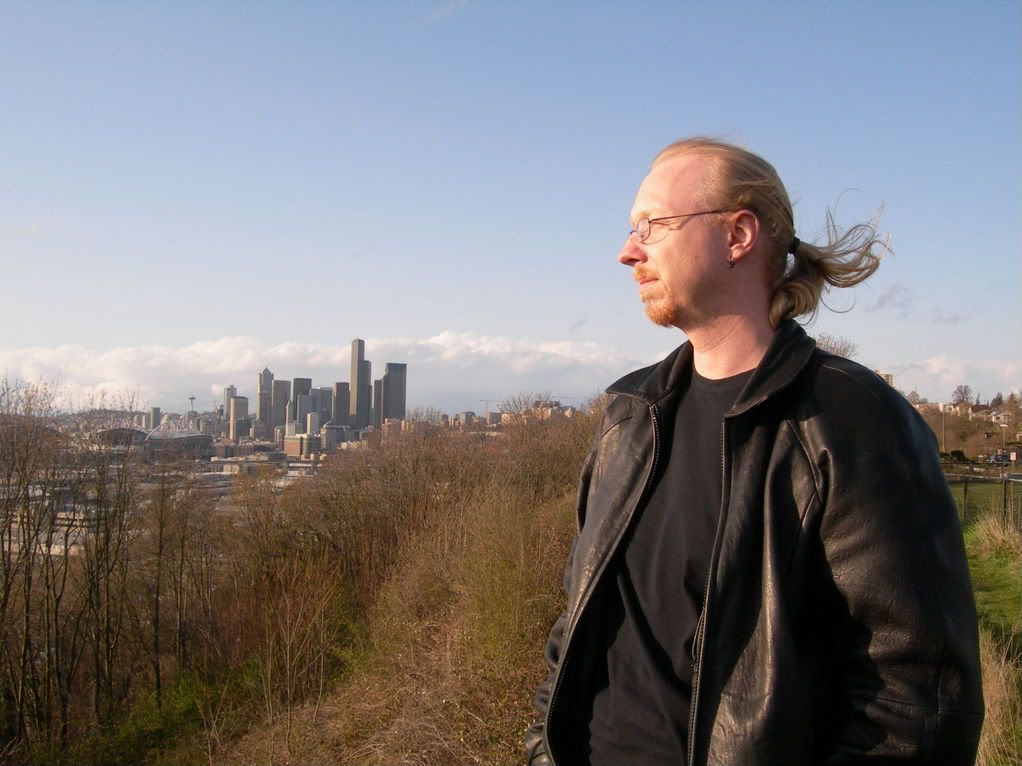 After Beacon Point, we headed over to Hamilton Viepoint Park and walked around for a little while. It was still clear, although the wind had actually picked up even more. This was probably my favorite view of the city skyline that we saw today. The bay was just such a lovely blue, and the after-rain air was fairly crisp.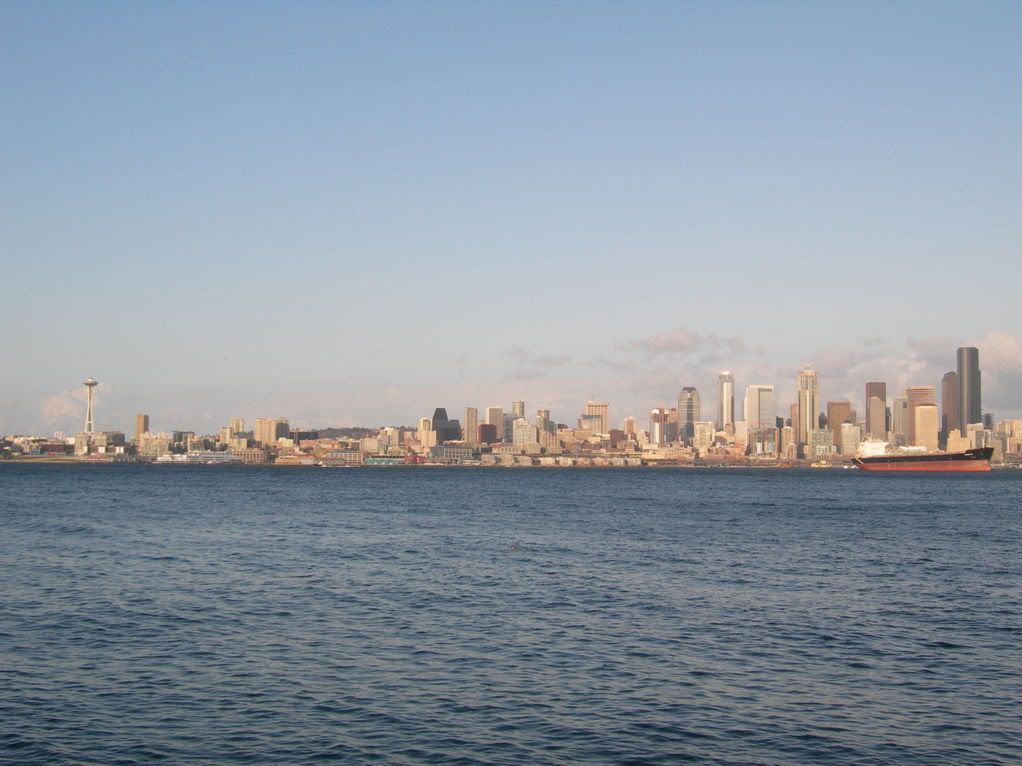 After Hamilton Viewpoint, we continued on around the coast towards Alki Beach. The sun was starting to get ideas about setting, when I took this picture. I think it came out lovely.
Now please keep in mind, that I'm blogging this from the hubby's laptop; which does not have any editing software or anything. Thank goodness for photobucket and their new editing features so that I could atleast resize!