Woot! We're taking a trip to Seattle! :-)
Mr. Man is going up to Seattle at the end of the month for work, so I'm going with him. It should be a blast! I haven't been to Seattle in like, eleven years or so. I'm still trying to figure out what I want to go see… Pike Place Market is a definite, obviously, and the Space Needle… I'm thinking that the Gas Works Park would be fun as would be The Fremont Troll, but other than that I'm kind of at a loss. Anyone have suggestions on good places to eat or visit while in Seattle?
Anyhow, while I was out and about the other day waiting for the munchkin, I happened upon this little dead-end that had a path up to the lower hill on Twin Peaks, so I parked and walked up to look around and take some pretty pictures.
This one was taken towards the West, overlooking the bay and the Golden Gate Bridge.
This one was taken facing East, towards the city Skyline, bay and just a teeny-tiny bit of Oakland.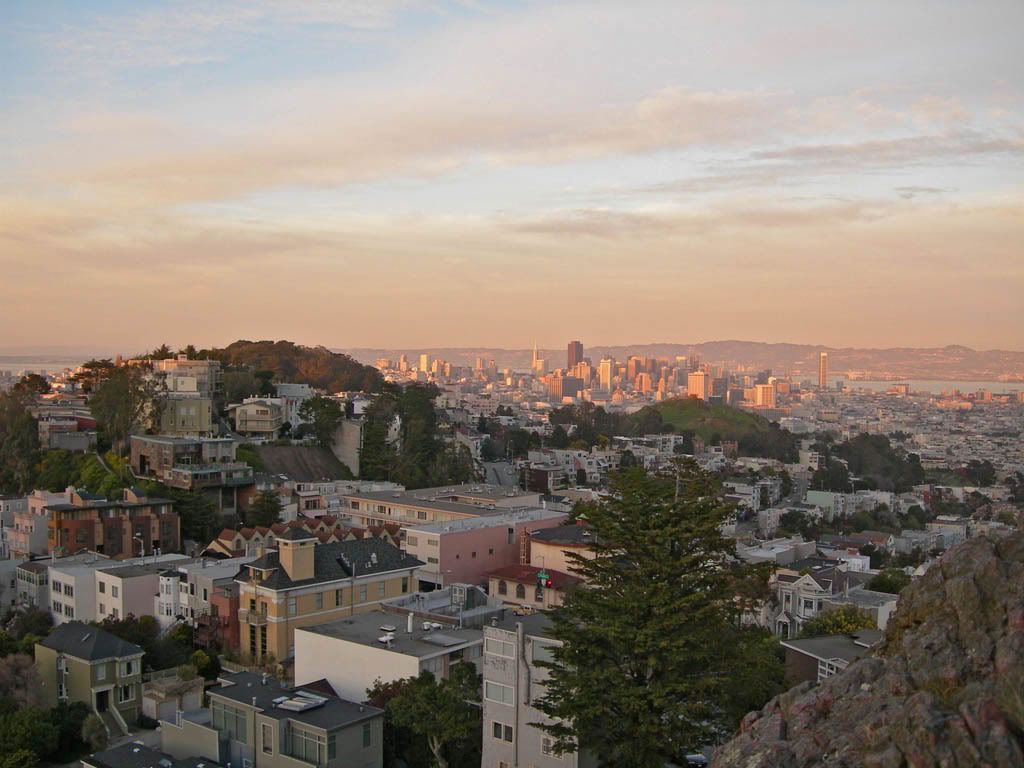 It was around Sunset; and the sky was doing some interesting things. I could have wished for less haze, but otherwise I think they came out really pretty.