My daughter has a birthday coming up in a few months…
And I'm thinking of trying to get her a dress made like this: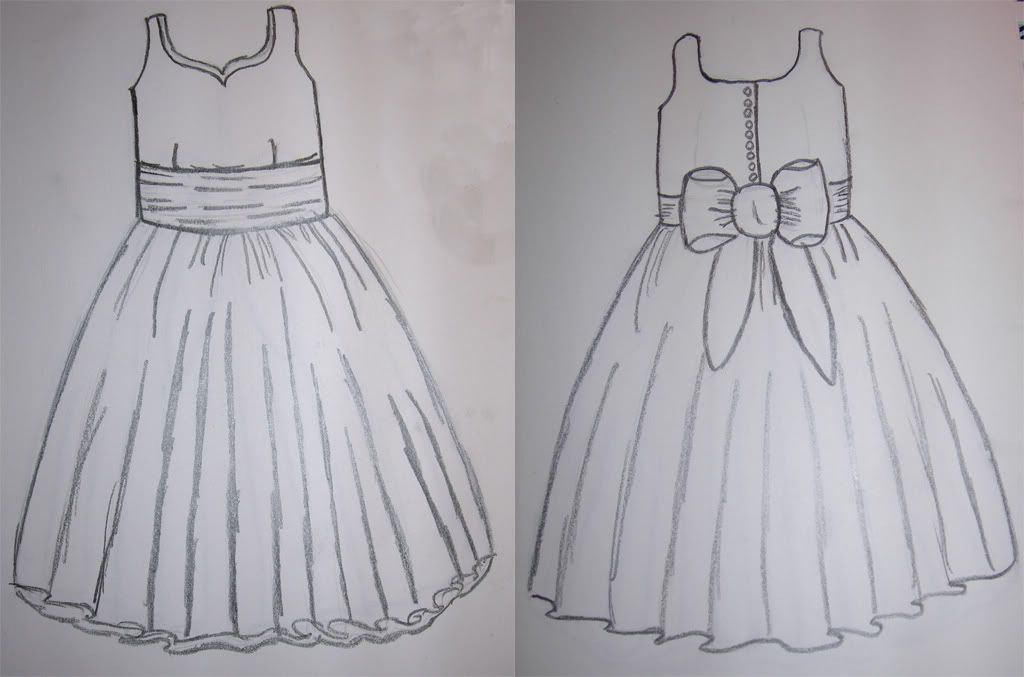 (I know, excuse the lame drawing… you get the idea…) I'm thinking a vintage-50′s-swing style dress. Something suitable for a growing young lady (re: Modest!), but also fun enough that she'd feel hip and cool in it. I have to learn to sew one of these days. In the meantime, so begins my quest to find a seamstress… wish me luck!